Many people consider moving or relocating to be a complex phase of their lives. However, the whole process of moving, especially on the moving day often becomes disorganized all the way. The main priority while moving is to protect your furniture from any damage. A Class Movers provide the professional furniture removalists in Adelaide who protect your furniture from any damage while moving.
Whether you are relocating home or business, moving as a family or live alone, furniture removalists in Adelaide can help you every step of the way. You will need help when it comes to moving, packing up your house or office. It is a demanding and overwhelming job, which is why the best solution is to leave it all in the safe hands of the professionals.
Why Choose Furniture Removalists in Adelaide for your moving?

Great service provided by them
We have built an outstanding reputation in the removals industry that we are incredibly proud of. A Class Movers reputation comes from the fact that our dedicated and reliable experts team work tirelessly to deliver an exceptional service on every job to every client.
Affordable prices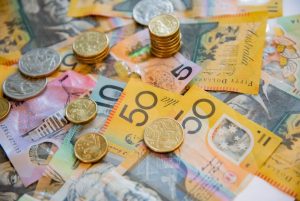 We know how expensive moving can be, there is a big list of expenses that come with moving. A Class Movers want to make sure that we are helping you keep within your budget. We aim to always give low prices without compromising on the quality of service, and we certainly don't hide extra fees.
Fully Insured
If you use a company that isn't insured when something goes wrong, you could be at risk of liability. Our furniture removalists in Adelaide are fully insured so you never have to worry about you or your belongings being at risk.
Disassembly and reassembly service
Furniture in your home or your office can often be heavy and a nightmare to take apart and put back together again. One of the worst parts of shifting is trying to figure out how you're going to disassemble your furniture and get it safely to the next location. Our disassembly and reassembly service takes that stress from you. Our team of experts are equipped to deal with any furniture. They ensure that it is reassembled in the final location in the exact condition it started in.
Additional benefits of Furniture removalists in Adelaide
There are some additional services that we offer as a company to help our customer in their move. These are as follows:
Free Utility Services
Packing Services
Low-cost Packing Materials
Storage Facilities
Speedy Van Move
Make your move Hassle-free with Furniture Removalists in Adelaide
Our team of Furniture Removalists in Adelaide is an expert at moving bulky furniture from your house while simplifying the move.
Advanced Preparation
We have found the whole process becomes easy if we prepare in advance. We get everything fix within a schedule and try to collect all necessary things before the moving day arrived. Even, we advise pre-booking of our professional movers for the preferred date. It not only gives you much time to do the packing but also prepares you mentally. Make sure you pack your most essential items at your hand beforehand, which you use daily. Also, empty all the cabinets and drawers of your all furniture and lock them properly, so they can be moved easily.
Protect all your furniture from damage
We make sure that all your furniture is as safe as they are at that time when we packed them. Especially, the edges and corners need to be cover with proper cushioning to avoid any damage in moving. Also, we protect all the fragile items like mirrors, glass shelves etc.
Take necessary Measurement
Before moving any furniture, our furniture removalists in Adelaide measure the doorways, hallways to make sure that the furniture can pass through the available passage. Else, you either require to remove the door or you have to leave the furniture.
Employ the right lifting and moving technique
Employing the wrong techniques can result in injuries or damage. If you don't know the proper lifting or moving techniques, it can result in damage. So, it's better to leave this task for our professional movers. Our furniture removalists in Adelaide are well train when it comes to lifting and moving anything.
Factors to consider to calculate the cost of Furniture removalists in Adelaide
The distance of the Move
Removalists costs will also vary depending on how far a company needs to travel to transport your stuff to your new location. Generally, those customers who are booking an interstate removalist job can hope to pay high prices in comparison with those booking relocations within the same state. As the distance from the location to location often differs.
The Size of the home 
Most Moving companies will ask you about the size of the property you're relocating from when determining your quote (which typically indicates the volume of items that may need moving). For example, a one-bedroom apartment removal job may cost less than a three or four-bedroom house. This may be because the house with more rooms is likely to hold more furniture and items than the smaller apartment. However, it requires a bigger truck and more people or time to get the job done. The cost of providing these additional resources is then passed on to the clients.
The difficulty of the Move
Our removalist may add to the cost of your moving to account for any difficulties they may come across during the move. Such as stairs, narrow hallways, door frames, lifts, limited parking or large furniture.
Level of the service required
If you choose to add extra services or products to our furniture removalists services that do not come as standard, such as packing and unpacking services, packing materials, storage facilities, insurance, you will likely have to pay an extra charge for this.
Time of the Move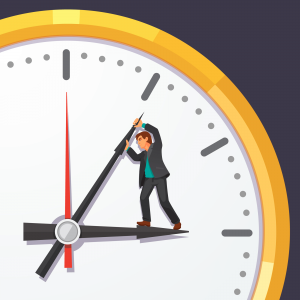 The day and time of your move may also affect your moving costs. Some reports suggest that removalist jobs at the start or end of the month tend to be more expensive. So it suggests booking your move for mid-month if you can. It also recommends scheduling your move during non-peak hours. As traffic crowding could add to your moving cost if you are paying by the hour.
For more details,

Call us on- 1800 849 008 Or

You can write us on mail- info@bestlocalremovalists.com.au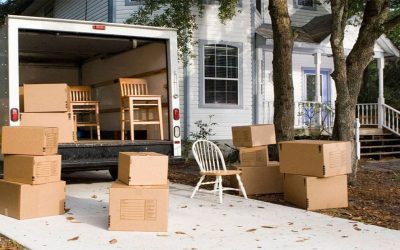 One thing that nobody can have control or power over is the weather. Sometimes weather can be unpredictable; one minute it is sunny and the other minute it is cloudy and all of a sudden the showers are here boom!!! And it's moving day. What do you do? Pray? Not. You...
read more