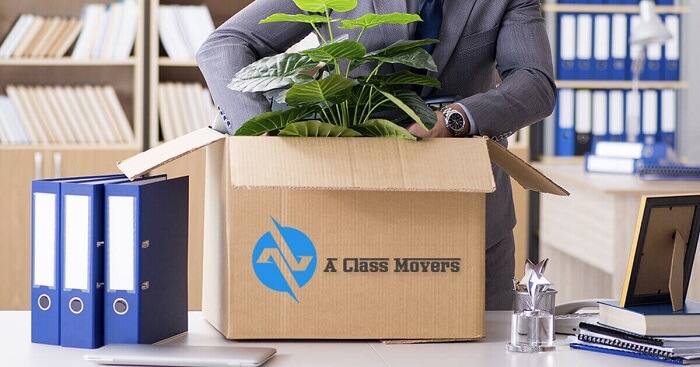 If you are reading this article then chances are that you must be searching for professional office removalists in Adelaide for a local or interstate move. Moving an office isn't necessarily a hectic job and if planned well, it could even become less disruptive, less costly, and also effortless. But not to forget that, it all only seems easy when heard or said, but when it comes to implementing, it could be very difficult to be managed by the one who isn't prepared or experienced.
Usually, companies do not relocate their offices but if one has to relocate then that means they need professional office removalists in Adelaide who can do the task within the minimum downtime. A Class Movers understand relocating an office is a non-productive activity for any business and this should be done as quickly as possible with special care of the goods. Office relocation in Adelaide can be carried out smoothly if planned properly. Rather than pressuring yourself, a smart person would prefer to outsource this task to an expert who has all the required equipment and means of transportation.
If you are looking for the most dependable office movers in Adelaide then we, "A-Class Movers" are always available at your service. As Internationally Certified Office Movers In Adelaide, we understand how important it is for you and we do take care of your business as we would of ours. We relocate your offices quickly and as safely as possible. Being professional office movers in Adelaide, we pack each property from your old office and then move and reinstall everything at the new destination. We understand that commercial office removal is a lot different from house removal as office property also consists of machines, systems, and other belongings that should be packed in such a way that they do not get damaged in the process. We have the expertise for implementing office relocations and move your office without any problems. As the best and cheap office furniture removalists in Adelaide, we understand the excellence that needs to be maintained.
We believe in building a strong relationship with our clients and provide them with the best removal services. Whether you're moving from one floor to another, from one building to another, local or interstate, you choose the option that best fits your needs, and our office interstate movers in Adelaide will take care of the rest. We offer a comprehensive range of office relocation services in Adelaide specifically tailored to the needs of our corporate clients. Our office furniture removalists are committed to ensuring your move meets your requirements and is as stress-free as possible. Whether you're moving to a small apartment or a large house, you're moving office interstate for an extended period or you need to stay at a temporary residence during the relocation process. We provide flexible Removalist services that can be within your budget. Our specialist commercial office removalists in Adelaide are highly experienced in transportation, office shifting, and other valuable items removals.