There is no denying that moving is always a hectic or stressful process. Often, people, during their relocation, forget some essential moving tasks. They do not pack properly, and thus, damage their furniture or other valuable goods in the process. Moving a piano isn't an easy task to do its own. As the piano is a fragile and heavy item to move it own. However, when it's necessary to move a piano, it's always crucial to work with professionals who understand the nuances involved.  A Class Movers provide the best piano movers in Adelaide.
Some people understand how difficult it is to move a piano, and fewer still know how to fulfil a move without damaging a valuable musical instrument. Relocating such a delicate, heavy and bulky instrument without damaging it can be a difficult task. It requires professionals that are best equipped to handle safely. Considering this, it's highly suggested to always hire a professional company that can help you with the big move. One such company is  A Class Movers that has been providing piano moving services in Adelaide. 
What do Piano Movers in Adelaide require to move a piano?
Following things are required by the professionals of piano movers Adelaide to move a piano:
Piano Dolly

A piano dolly is the best possible means of moving a piano. We generally have four rubber wheels to avoid damaging floors and have extra bearings to make turning easier.
Straps

Strong straps will keep the piano safe and secured to the dolly. You may consider a "hump strap" for this purpose as it helps with lifting large, bulky things by increasing the use of your arms, making it easier to walk upstairs.
Piano Board

A piano board is a large piece of wood or steel covered in padding that is strapped to the body of the instrument and placed into the dolly to provide a safe base for the piano.
Moving Pads or Blankets

Blankets and pads save the finish of your piano during the move from any accidental bumps or scrapes. Our piano removalists in Adelaide use these blankets and pads to secure your piano from any damage.
Shoulder harness or Belt

A shoulder harness or belt works by giving movers greater support when lifting heavy or bulky objects. This belt reduces strain on the back and legs. They will not increase the amount of weight you can carry, but it will help to prevent injuries from improper lifting. 
The DO's of moving your piano with Piano Movers in Adelaide
Know your Piano
A piano is one of the home's largest and most complicated mechanical devices. An average piano has over 10,000 moving parts and 230 strings. Also, moving a piano from one place to another requires great care and attention to detail.  There are two main types of pianos:
Grand Pianos: These are the most common type of pianos. A grand piano may weigh upwards of 1200 pounds while a baby grand, with its similar shape, may weigh about 500-600 pounds.
Upright Pianos:  These pianos are smaller and more portable. The full-size upright piano might weigh 900 pounds, but its dense shape lets it fit through most doors.
No matter which type of piano you own, our experienced and professional moving team can move your piano safely and efficiently.
Consult professional piano movers before getting started
Even if you're on a tight budget, a piano mover's quote may introduce some necessary thoughts to light. Almost all homeowners and musicians lack the supplies and tools to do the job. Our movers have all the right tools and skills, we'll make your piano relocation easier and safer.
Move Furniture and other households item
Before the movers arrive, consider moving your furniture and other items out of the travel path. It's much harder to move items after work begins, especially when stairs are involved. If the piano must be moved up or down a flight of stairs, a ramp provides a safer solution.
Know where the piano should go
Pianos are quite bulky and challenging to move, and that's why it's best to choose a place to set it up in advance. Above all, it's much easier to shift a lamp, a table, or a potted plant than it is to relocate a piano.
Pack your Piano Properly
Once we've gotten your piano down the stairs and out of the home, there's still a little work to do. Our transportation vans have all loading ramps, which makes it simpler to lift a piano and wheel it in. We'll wrap your piano in slip-resistant blankets, folding them under the instrument and securing them with packing cords.
The  Don'ts of Piano moving with Piano Movers in Adelaide
Don't misjudge the piano size and weight
One of the most serious mistakes instrument owners make is misunderstanding the weight and size of a piano. An upright model might weigh up to 800 pounds, while a smaller one might weigh 300 pounds or less. A piano's weight decides the difficulty and cost of the moving process. So proper measurements of the pianos are crucial. No matter if you have a small upright or a grand piano, it's best to leave the piano moving to the professionals.
Don't rely on the piano's casters
Most upright and grand pianos have built-in casters, which make the instruments easier to relocate. However, these small wheels are only intended for short moves; they're not meant to be used instead of moving dollies. We have all the right tools and equipment to relocate your piano safely and efficiently.
Don't forget about the lid
A piano's lid must be tightly secured before the piano is transported. These lids are bulky pieces, and they may disturb a piano's balance if they're not secured during transport. Some pianos may have locking lids, while others don't. If your piano has a lock, it's best to use it. Not only should the lid be secured, but it should also be covered and padded to prevent accidental damage.  When you hire us to move your piano in Adelaide, we'll treat it as if it's our own.
For more details,

Call us on- 1800 849 008, or

You can mail us on- info@bestlocalremovalists.com.au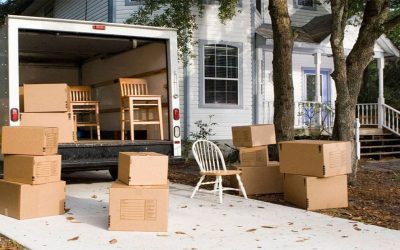 One thing that nobody can have control or power over is the weather. Sometimes weather can be unpredictable; one minute it is sunny and the other minute it is cloudy and all of a sudden the showers are here boom!!! And it's moving day. What do you do? Pray? Not. You...
read more