Moving is usually a very hectic and stressful process. It's a stress to pack up everything you own into boxes, but at least it doesn't seem that hard. If you're planning a long-distance moving to Adelaide, A Class Movers long-distance movers would love to help you. Because we have over 15 years of experience and our professional movers are expert in their services. Moving, we know what it takes to plan a successful long-distance moving, our movers will help you in the whole process without giving stress to you. 
Long-distance moving is considered relocating from city to city, cross country move or international moves. Each moving experience is different and A Class Movers take pride in making sure your moving experience is as hassle-free as possible. Our long-distance moving services will have solutions for you. Hiring movers has proven to be the best way to ease you of stress and make the whole process something to look forward to.
From the moment you find out you are moving to the new city, begin with the planning and preparation tasks. Make sure that you hire highly-trained and experienced long-distance movers in Adelaide who can transit your belongings to the new location with care and responsibility. A Class Movers is a company that can meet your specific requirements within your estimated budget.
Why choose us for your long-distance moving?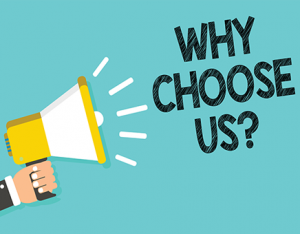 Only long-distance moving companies can transport your household items and other personal items across the country — and A Class Movers happen to be one of them. When you choose us over other cross-country movers, you'll enjoy the following advantages:
No obligations moving quotes
We think that clients shouldn't have to shell out cash to figure out the cost of their cross-country move. The fee is on us, as our goal is to see you make an informed moving decision.
Friendly Movers
The process of relocating can be demanding, therefore we want to make your experience less stressful. That's why we send only friendly, professional and trained movers to your place. They'll treat your relocation with the respect and attention it deserves.
Nationwide service
Whether you're heading to the opposite side of the country or just to a state next door, our experienced and professional cross-country moving team has the right equipment and experience to get you there.
Licensed and insured
Some companies resort to shady insurance practices. Unlicensed and uninsured movers could destroy your items during a move and leave you to pick up the pieces. But A Class Movers provide you with complete insurance service in case of any loss.
How much do the long-distance movers Cost?
Factors that will be taken into consideration for your long-distance move to Australia:
Location and Distance
The price of petrol or diesel is factored into long-distance moves, and this is determined by kilometres. Of course, travel distance will also affect the travel time and the interstate moving cost. Hourly costs for the workforce will be higher if you move a long distance.
Size of your Load
Shifting a two-bedroom apartment will need a smaller truck size than moving a large 4-bedroom family home. The bigger the size of the truck, the higher your moving costs.
Additional Services
For many, moving long-distance in Australia is not as easy as loading furniture and goods into a truck and unloading at the destination. Whether, additional services like; pre-packing services, antique removal, vehicle transportation, short or long-term warehouse storage, self-storage, billiard table or aquarium removal services or transportation services are required. So choosing a professional company like A Class Movers is the best way to make sure all your bases are covered. As they offer every moving and storage services in one place. Keep in mind that Goods-in-transit insurance is necessary for long-distance moves which can be swiftly arranged by A-Class Movers at the time of booking.
Scheduling Flexibility
There are important price advantages of having flexibility with your long-distance moving needs. Some professional long-distance movers in Australia offer cheaper rates for bookings. If you plan well and secure your booking in advance you should be able to save some money.
Professional Packing
Believe it or not, having your house professionally packed can save you money in the long run. The packing team at A Class Movers have a function for facilitating highly organised packs, which decreases the amount of labour both at the time of loading and unloading. With excellent labelling systems, protective packing of fragile items, organising stock before the move. The professional packing team can knock hours off your move. Best of all, you will get rid of a huge amount of stress throughout the moving process.
Moving date
When you move is just as necessary as how you move. The particular date of your moving can affect moving costs dramatically. For example, moves during the end or very beginning of the month, mainly during peak seasons can be less competitive than mid-month or off-season moves.
What services does the long-distance moving company offer?
Shifting can create a lot of stress. You have a lot of tasks that you require to take care of. As you prepare to transfer your life to a new, far-away location. The services that your long-distance moving company provides can make that move much easier. Utilising those moving services can make your move smooth. And get you settled in your new home faster—not to mention reducing your overall stress. Consider services like:
Packing Services
Packing up your house can take a great deal of time and energy. You may require to start packing weeks before your long-distance move, especially if you're trying to move a family. Some long-distance moving companies will offer services that include packing up your belongings for you.
When you hire a mover to take care of your packing, you require only to take care of sorting out belongings you do not want to take with you. And setting aside specific things that you want to keep in your vehicle. Everything else can be cared for by the moving company.
Storage services
Some people, as they prepare for a long-distance move, find that they cannot move into their new house as quickly as they might hope. You may require to leave your current house as your lease expires or for new owners to shift into the house. Sadly, your new home might not be ready for you so far. You may require to wait for the former residents of a house to move out, or you may have a new landlord who requires a few more days—or in some cases even a few weeks—to be ready for you to move into the house.
If you move with long-distance movers who do not offer storage services, you may require to pack up your household belongings. And have them moved across Australia, and then pull them out into a storage facility. Then, when you can finally move into the new house, you have to go through the process of hauling all those boxes and furniture all over again.
Exclusive use of the moving vehicle
Sometimes, movers will attempt to reduce costs by putting the belongings of multiple people on the same moving truck at the same time. For your long-distance move, however, you may want your requirements to govern that move. You may want to have all the space available on the truck, to make sure that the truck adheres to your timeline. Or to help keep better track of everyone's belongings. Complete use of the moving truck can help make those tasks easier.
Specialty moving options
In some cases, you may require your movers to take care of highly specific tasks. That can make your move more stressful if you don't have the right guidance. For example, if you have heavy furniture or narrow doorways, you may require specialty services to get it out of your house. You may require to work with a moving company like A Class Movers that are willing to take your furniture and other things upstairs for you. You have to hire a moving company that will take care of taking your furniture apart for you and packing it for shipping. Make sure your moving company offers the services you require for your move, specifically.
Conclusion:
Long-distance moving brings a lot of stress and anxiety. While you are relocating across the city, make sure you keep the budget under control. Thorough planning is one of the perfect ways to decrease the overall moving cost. If you want to ensure the safe removal of expensive belongings, it is suggested to hire professional interstate removalists, Adelaide. They can save time and money while giving you a seamless and affordable moving experience.
When it comes to long-distance moving, you can save yourself from stress, headache, and backache by not doing it yourself and hiring professionals. Long-distance moving services are the way to go because they have the experience, can reduce your stress, offer a flat rate, can save you time, are safer, can ensure your belongings, and can execute the entire process efficiently. Because of all these reasons, it's easy to see why a long-distance moving service is right for you.
 For more details,

You can call us on 1800 849 008

Or you can mail us on info@bestlocalremovalists.com.au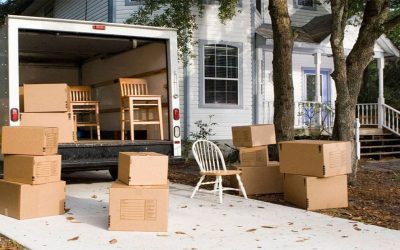 One thing that nobody can have control or power over is the weather. Sometimes weather can be unpredictable; one minute it is sunny and the other minute it is cloudy and all of a sudden the showers are here boom!!! And it's moving day. What do you do? Pray? Not. You...
read more