Moving a house can be hectic and frustrating for any normal individual, especially when you are relocating to another state. The successful relocation involves proper planning and coordination with moving companies who can help you in moving. It takes a lot of time and efforts to find professional moving companies, compare quotes, screen moving companies profile and finally moving. Among all of these, if you have a baby or a little kid, then it's going to be even more frustrating.
A Class Movers
provides the
moving house with kids
service in Adelaide, Australia.
Relocating is among the most stressful events in life, and really it's no wonder. There is so much to prepare and pay, as well as a long period of time for waiting. This period is more than often very stressful as you wait to exchange contracts, along with the confirmation that you will be relocating into your new home. In addition to this stress, those who have kids face a whole other battle on top of it all. Change is not always easy for children to deal with, especially those that are very young. So, to overcome or reduce your stress of moving with kids A Class Movers provides a moving house with kids service in Australia.
Best tips and things to do when moving house with kids
Call a family meeting to discuss the move
It's tough to remember just how acutely we felt the smallest of injustices as a child. But if you ever moved, or were faced with the prospect of relocating as a child, you might remember a bubbling sense of panic. Kid's worlds are small. The prospect of being twisted from their friends and familiar surroundings is scary, even if you're only relocating a few miles down the road.
Tackle these feelings at the root by involving your children in the relocating process as early as possible. Sit down as a family and talk openly about the relocation process. Giving a child a clear picture of what's going to happen and a sense of involvement will make a big difference to their feelings about the situation.
Pack an 'essential' box and lets the kids do the same
Wouldn't it be great if everything could just pause for a week or two while we're in the process of relocating? Unfortunately, life gets in the way. The unpacking phase can drag out. You'll be doing yourself a big favour by making sure everything you require for the first week is packed together and readily accessible when you arrive.
Having your kids pack their own essentials is also a great way to get them feeling involved in the packing procedure. Get them to pack their favourite items in their suitcase to give the move the holiday feel, or give them a plain cardboard box to decorate.
Take them to see their new home
Another great way to bring them into the reality of what is happening is to bring them for a walk around the area you are relocating to. Getting them comfortable should be the name of the game, and by introducing them to the neighbourhood and the new house itself you will be helping them get used to the concept of shifting to new homes before it actually happens.
Ask them what's on their mind
Listening to your kid's concerns is equally important as speaking to them. If they raise any issues, give them a proper explanation and try to answer their questions honestly and fully. Children are insightful, and they may even open your eyes regarding many points that you may not have thought of yourself.
Choosing your day for moving house with kids
Selecting an appropriate time to relocate house isn't always easy. But the more thought you put into it the better it will be for your kids. While many parents choose for moving days in the middle of the summer holidays. Others find it easier for their children if they relocate during term time, as this helps occupy their mind and gives you extra time without them. The important thing is to assess your situation and incorporate your relocation into your child's routine as best you can.
Make the kid's room a priority
Getting the kids' rooms ready for when they arrive is important to a smooth transition. Don't underestimate the comfort they'll find in having their favourite toys and belongings around them straight away. Decorate the new room as soon as possible like the old one to keep things familiar. Also, get them involved in choosing a new decorative scheme if they're ready for a change.
Ensure the new house is kid-friendly
Once you have already decided that you will relocate to your new home, just be a little sure that your new space is entirely safe for your little kids. In other words, make your new home baby-proof before you relocate there.
Here are some things that you require to note:
The electrical outlets must be covered
Make sure the choking hazards like the packing materials and cords are out of the reach of your kids
Use safety gates to create a barrier for all of the staircases and other dangerous areas of your home
Use child-resistant locks on cabinets and drawers mainly those containing medicines and chemicals products
The heavy furniture e.g. dressers, bookshelves etc. must be anchored to the wall
Keep packed boxes out of sight while moving house with kids
It's a great idea to keep all the packed boxes away from the children, preferably together in one room, If you have a spare one. As well as keeping the house hazard-free and saving your well-organised boxes from the interference of your kids. It will keep the house looking as normal as possible right up to the move.
Pack and keep baby's essentials with yourself
If you are moving house with a kid, and you have a moving company to help you, then you should pack the baby belongings first. But make sure you unpack them first once you have relocated to the new house. So, it will be easier for you to find your kid's belongings in an emergency at the time of unpacking.
In fact, We would suggest you keep some of the important items like foods, toys, pacifiers, blankets, diapers, medicines, extra clothes etc. along with you in the car. In all probability, you will require them during the journey.
However, when it is about unpacking the boxes after reaching your new house, make sure you unpack your baby's belongings first and rearrange them. This is because putting together the necessary toys and belongings will create a familiar environment for your little one and hence it will become easier for them to get adjusted to the new house.
Hire the professional company for moving house with kids
The confusion of doing it yourself vs hiring a professional company is obvious. If you are unsure about whether to use moving service by a professional moving company or do it on your own, then let us help you. Do it yourself when you are moving to a nearby neighbourhood and you have just a few household goods to pack and move.
But if you are moving house with kids, you should rather use professional moving service than struggling with the process of self-move. Hiring a professional packer and mover will lessen your burden and worries to a great extent. Relocating all of your belongings from one property to another with keeping the kids entertained and out of harm is possible with A Class Movers. We will do the bulk of the work, leaving you free to focus on easing your family into their new life.
Conclusion
Moving house with a baby or a kid is not going to be easy, especially when you have a small family. Taking care of the baby and looking after all the chores of packing and moving can be a hectic and frustrating process at times.
But, many small little things can help you get it right. We have already discussed many such tips that should help you move house with a baby or with little kids.
Moving without hassles is all about proper planning and when you plan everything well then moving is not going to be that difficult. A Class Movers plan your house move properly so that you don't have to face any difficulties during the move.
For more details,

Call us on- 1800 849 008, Or

You can write us on mail- info@bestlocalremovalists.com.au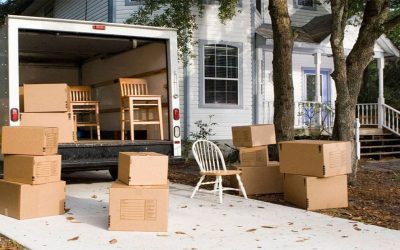 One thing that nobody can have control or power over is the weather. Sometimes weather can be unpredictable; one minute it is sunny and the other minute it is cloudy and all of a sudden the showers are here boom!!! And it's moving day. What do you do? Pray? Not. You...
read more