Removing a house is no joke and, neither do we take it that way. There are a lot of things to consider before making a move on your house relocation. Because your house is not just a building made of bricks and cement, it is more than that. It is a place built with memories. The items it consists of has its place in your heart. If you are planning to take the whole apartment or your house with you, then that isn't possible. But, what is possible, is that you can carry the same atmosphere with you with the help of our professional house removalists Adelaide.
I guess the message is not clear? Ok, Let's try it again by answering a few questions. Do you have little kids in your home who continue to create a problem when you are packing stuff for your resettlement? Do you have a large house with bunches of stuff that you feel that you won't be able to pack as expected for your movement? Or is it hard for you to make out time to prepare for the move on your own?
If your answer is 'yes' to any of the above questions, then you need a pack of professional house removalists to come to your help.
We are the experts in house removalists, Adelaide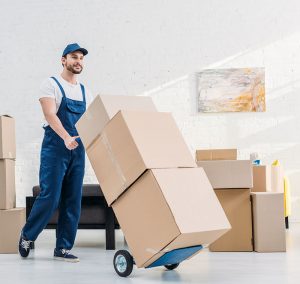 We as one of the best house removalists Adelaide have helped a lot of families to let their stress off and complete their relocation on a happy note. Our team has a proven track record of moving houses without single damage both local and interstate.
That is how we use our work experience each time. Each of our team members is well aware of the importance of the task of house removal. And what kind of hurdles are there in the job.
So, don't worry about anything because our team is well trained and well prepared to pay a visit anytime.
How to prepare yourself before the house removalists arrive?
Plan your move at least two weeks earlier
It gives you a fair chance to interface and enquires about our different services that help you to conduct a smooth flow of your shifting.
Our pre-move survey will help you with that. With the proper exchange of information from both sides, our team will obtain a quotation for the service you want to avail.
Enlisting of your key items
Try to list all your main things to our team of house removalists, Adelaide. Most of the time, clients miss out on items that they wish us to move and realize it on the day of shifting. Try not to do this or it will create problems on the day of moving.
The process our house removalists follow
The process our team uses depends upon the type of house you have and how many items you want to carry with yourself.
First, talk about the basics (The Furniture)
Sofa set, dining table, chairs, beds, desks, mattresses, dressers, ottomans, sectional sofas, T.V stands, bookcases, futons, stools, etc.
We pack all and shift to your new location.
Our team members will carry your most important items first and then go for the others. As per the plan, this is how we move.
Our expert house movers team have been with us since the beginning of A-Class Movers and are therefore able to perfect their work by each passing day. A lot of our customers have felt stress-free after hiring our removalists for their home relocation due to their excellent work in packing and the careful transportation of the belongings.
Packaging and labelling
We offer you one of the most budget-friendly removal services for moving houses in Adelaide with the most qualified and professional local as well as interstate removalists. Our team of house movers can efficiently pack all your things in its proper boxes and get them ready for the relocation. You don't need to provide our team with anything, we will come with our packing materials and get all your things as fast as possible with maximum efficiency.
With all kinds of packaging boxes and wrapping stuff, our team of house removalists, Adelaide packs your items with the high quality of materials. Then labels it and assembles it. This will help you and us to recognize the items easily while taking them from our warehouse or direct to your house.
Storage facilities
The storage service we provide is facilities and equipped with state-of-the-art surveillance technology all around Australia. And with the cheapest storage options, our moving company, A Class Movers will provide pick up and drop options to and from the storage facilities.
Transportation- house removalists, Adelaide
We have trucks and vans of multiple ranges. The drivers we have in our team are experienced and very well aware of all the locations and the surroundings of multiple states in Australia.
Our firm A Class Movers will provide you with the best moving solutions for your choice and what better fits the situation.
Insurance- house removalists, Adelaide
The future is full of uncertainty, no one knows what hides in its core. That's why all of your prestigious items will cover up under our insurance policy. During the process, if something goes wrong then our company will pay the compensation of your loss through the medium of this policy.
The Removal
After arriving at the new place, The first step of our team is to unload all the items with the utmost care. Then shift them one after the other inside the new house. Unpacked the items and place them as per the customer's instructions.
If anything is damaged then the report is submitted to our office and the amount of loss will be transferred to your bank account.
The Cost of the moving service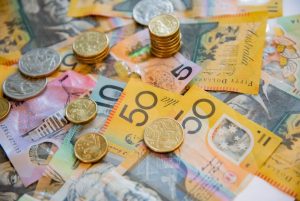 Cost is the one concern that creates a lot of doubts, but you don't need to worry about it. We provide you with our cost-effective service. A Class Movers is entrusted by many of the households and corporates, because of our fair prices.
Our team of house removalists, Adelaide is by far one of the most experienced and customer-driven squads in Australia. Give us a chance to shine in your phone-list too by avail of our service.
For more details,

Call us on- 1800 849 008, or

You can mail us on- info@bestlocalremovalists.com.au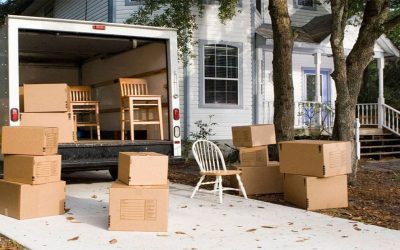 One thing that nobody can have control or power over is the weather. Sometimes weather can be unpredictable; one minute it is sunny and the other minute it is cloudy and all of a sudden the showers are here boom!!! And it's moving day. What do you do? Pray? Not. You...
read more