How we all want that long-distance move could be just about dumping everything into a van. But we all know the reality of a long-distance move, it requires at least one month of planning and the even if the slightest error in the planning process can affect you in the long journey. This becomes even important when you are moving with a family, kid, or pets, you need to have another plan for every situation. Interstate Removalists Adelaide learned various tips and tricks while performing long-distance moves for our customers so we share those tricks with you.
To make your job easy, we have discussed 8 tips that will help you to prepare for the moving challenges ahead of you and perform a successful experience. Let's give you a quick idea about things that you will find in this checklist. It has tips and tricks for conducting the pre-move time, inventory, finding high-quality supplies, and packing everything on time. If you want to show your skills for pre-moving services you have to bear risk which is too high. The best option is to get help from an experienced, reputable, affordable, and trustworthy interstate removalists service.
Tips to move your furniture interstate with Interstate Removalists Adelaide are:
Take your preparation time seriously
The best trick that you can even get on a long-distance move is learning to manage your time carefully. Time management can only happen when you have a well thought out instructor with you. Let Interstate Removalists Adelaide gives you some tips on your moving preparation:
            1. Create a checklist in the sequence the tasks needs to be performed in the preparation stage of moving.
            2. Mark your customized tasks that are required to be done in the specific interstate removals.
 Create an inventory

This is an important step as making an inventory of things that you are moving will help you come with a good planning action. Here are some tips and tricks on how to create an inventory without missing any  items:
         1. Check room by room and create a list of items found in each room.
         2. Now put these items into four categories separately: Move, Sell, Donate, and Recycle.
Decide what furniture need to be moved 

The best way to perform a long-distance is by avoiding to take furniture pieces of you can. Think about it, if you want to move the furniture pieces in terms of cost. As in long-distance or interstate move, the rate is measured based on the shipment weight. And of course, we all know how heavy furniture is.
So the basic idea should be only to avoid antique furniture as it will be cheaper for you to buy a new one rather than carrying antique furniture. You can also look for a reputed interstate furniture removals service that offers the cheapest way to move furniture long distance.
Remove all unwanted Things

As we already mentioned that the interstate removalists or long-distance cost are calculated based on items that you want to move and the total weight of those items.
     1. Deduct your cost to move interstate by carrying those things that you will need in future.
     2. Follow the 1 or half-year use rule to decide if you want to take or leave the item. If you used an item for more than one and half year                   then maybe it's time for you to get rid of that item.
     3. If you have things that have a commercial value associated with it then you can sell them online.
     4. Gift some of the items to your closed ones or donate them to the needy people.
Get the packing supplies at reasonable rates

The most difficult task is to pack your items carefully to make sure that the move goes as smoothly as possible. You can't find your items safely if you don't pack them with proper care.
The basic things that are needed for packaging are bubble wrap, cardboard, packing paper, stretch wrap, and tape. Collect all these materials early on so you can get into the packing process as early as possible 

   1. Get packing material in advance.

   2. Collect all types of moving boxes from online sale or recycling centres.
Don't forget to label your items

You may not find it important to label your items as you most probably are in a hurry to get the things packed up as soon as possible can but it is very much required.
      1. With the help of instructions, label each and every box with the content.
      2. label all the boxes with the items associated with each room.
Safety is must for Interstate Removalists Adelaide

The safety of your interstate move starts with the packing process. You need to carefully pack your valuable items because they will be hitting the road at the end of the day.
      1. Check carefully if the cardboard box that you are using has some damage signals.
      2. You must try to pack your items in a box that is clean, strong, and dry.
      3. For double security of your items, tape the sides and bottom of the cardboard before putting things in it.
      4. Keep the maximum weight according to the capacity of the recommended box.
Stay clear for the forbidden items

You should ask your interstate removalists for the list of items that are forbidden to transport in a moving truck.
These items are usually that which are harmful such as corrosive, flammable, and explosive. Moving companies can't move your plants, perishable food, and pets.
     1. Get a checklist of Non-Allowed items.
     2. Double-check the list before packing your items so you don't waste your time.
A class movers have tried to cover the most important job of the move and hopefully, these tips and tricks will make your move a seamless process. These tips and tricks will help you in the cheapest way to move furniture interstate.
You can also contact our Interstate Removalists Adeliade service if you want to hire a professional interstate moving service. We provide you with the cheap interstate removalists service at an affordable rate in Australia.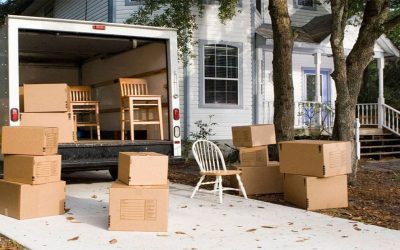 One thing that nobody can have control or power over is the weather. Sometimes weather can be unpredictable; one minute it is sunny and the other minute it is cloudy and all of a sudden the showers are here boom!!! And it's moving day. What do you do? Pray? Not. You...
read more