Moving House During COVID-19- How to protect yourself?
As we all know coronavirus is rapidly spreading all over the world. In that case, moving or shifting to a new place is a whole new challenge and a bigger one. Moving completely to a different place is always a strenuous process, but nowadays it is demanding a whole new level of preparedness.
The struggle starts with finding a moving company that is genuinely following the safety guidelines. We take pride to say that A-Class Movers, being a leading name in the Adelaide removalists industry are taking up all the safety measures and ensuring that all our mover's team members will remain safe from coronavirus and won't stop serving the people.
A Class Movers encompasses all the guidelines and provisions of national and international regulatory bodies for movers. These bodies help protect the customer, support border regulations, and create better outcomes for the customers as well as movers. 
During the Corona Virus pandemic time, we are offering extremely flexible removalists services in Adelaide
Whether it's a virtual quote or our easy cancellation policy, our Cheap Adelaide Removalists are trying our level best to not bother our clients on the front of getting what they are looking for. Knowing that the safety and protection of our clients is something that should be on the top of our priority list, we are assuring easily accessible and flexible moving services.
Our House Removalists Adelaide have chopped off a lot of the steps and made our booking process more streamlined and smooth. Now the customers can straight off just call and get the quotes on-screen while continuing all the important discussions via phone.
The only recommendation regarding the cancellation policy, which is quite important seeing the uncertainties, is that if you want to cancel the moving services, do it earlier rather than later. As soon as you get the thought of postponing the service, make sure to not delay more and contact the customer support for the easy cancellation.
Our customer support staff is available 24*7 to fill the gap in communication. You can anytime contact us and get all the important information on our policy changes.
We are taking extra precautions during the pandemic. Here are the safety steps that we are taking:
Frequent cleaning of the restrooms, counter-tops, and equipment
Periodically temperature checking for the movers
Using hand sanitizers frequently in the office
Using personal protection wears, like masks and hand gloves
Disinfecting the tools and machines, like trolleys, dollies, etc
Using freshly purchased packing supplies as always
Encouraging online discussions
Maintaining social distancing in the work and during the move
Stocking the moving vehicle with hygiene products
Sanitizing the moving vehicle interiors and exterior
How can you stay protected during the pandemic?
Get Contactless or virtual quotes
It's important to maintain social distancing and allow ourselves to do major tasks from home only. Find a mover that provides virtual quotes will help in keeping the main discussions from afar and continuing through video and audio calls.
There are many Professional Adelaide Removalists that are offering on-screen quotes to ease out the process and become more contact less for the sake of protection.
Ask about your movers' protection steps
Before selecting your movers ask them about their protection measures against the coronavirus. Ask them about the extra safety measures they are taking to protect their movers while on the move. Do not spare any effort in knowing all the details. Only after confirming, you should book your movers. Also, ask about their cancellation policy.
In the times of the pandemic, many professional furniture removalists Adelaide have streamlined their policies and made their attempts on making it suit the uncertainty. Make sure you have read their cancellation policy thoroughly.
Limit the number of movers who help you
Try and cut the number of movers who are going to execute or move you. Even if it's a long-distance move, try and limit the number of movers. Make sure your cheap Removalist adelaide is providing you with a limited number of movers, not prioritizing the money.
The less the people in your house, the more protection and safety can be upheld. The chances of the spread of germs and viruses decrease as you ensure limited people in your house.
Maintain social distancing
Do not allow more people to enter your place. Even after getting a fully aware and safe removalist, do not forget to maintain social distance with your movers.
It has been recommended to be followed in the first place, and avoid the gathering of 8 to 10 people at a place. You should be avoiding your home to be crowded all at once. That is why limiting the number of movers is important.
Book storage service as a backup
If you are moving interstate during the time of pandemic the smart thing to do is prepare for a backup. When hiring Interstate Removalists in Adelaide, there are still a lot of uncertainties, whether you will be allowed to take your belongings across the other state. So to prevent the risk, you should have a storage service booked so that you can store your belongings at the nearest place.
Ask your movers about the storage services available and only book according to convenient reach and flexible policy. By flexible policy we mean, you should be able to cancel it if it feels like there isn't a use. Read the refund policy carefully.
Clean as you pack
To avoid the spread of germs and viruses, you need to make sure that your belongings are disinfected. You would not want to take the germs with you to your new place. Our cheap Adelaide Removalists recommend you not to use professional cleaning services. Make sure to avoid more people coming to your place. If you are moving but have to pack your belongings on your own, you can clean as you pack.
Make sure to pack your belongings at least 24 hours before your movers arrive for carriage and moving. If you have booked professional movers ad packers make sure that you wipe out your belongings before the packaging.
Practice hygiene and control chances of infections
You have to take a few extra efforts and provide your movers with sanitizers and protection wears. Even though the movers have come up with all the safety wears, tell them to sanitize frequently while doing their work. You yourself should practice hygiene on a daily basis to mitigate the risk of spread and control the chances of infections.
 We are still operating. For more information feel free to contact us. 
Contact A Class Movers: Mail to info@bestlocalremovalists.com.au or call on 1800 849 008.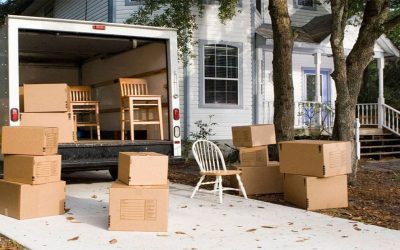 One thing that nobody can have control or power over is the weather. Sometimes weather can be unpredictable; one minute it is sunny and the other minute it is cloudy and all of a sudden the showers are here boom!!! And it's moving day. What do you do? Pray? Not. You...
read more