Pool tables are large, heavy, & very fragile – all at the same time. The quality billiard table is made of slate, which makes them not only heavy in weight but also very fragile & prone to damage if transported incorrectly. That's where you need help on the professional front to remove your pool table in the right way. We as a team of experienced pool table removalists powered by A-Class Movers will help in that.
But, First, let's understand, what is a pool table or billiard table?
Also, known as the billiard table. A pool table is a  smooth rectangular table covered with the cloth used to play sports like billiards, snooker, and some forms of the pool, with six pockets at the corners and sides into which the balls can be hit.
There is a specific need to understand this piece of furniture before we are about to move from your current location to a new location. Because moving a pool table is a different game than playing on a pool table.
Unlike any other items of furniture, a pool table is expensive and cannot move out without professional skills. So, don't try to move it on your own thus, you may hurt yourself or damage your pool table.
Things to consider before moving a pool table- pool table removalists service
Moving a pool table to another location can range from being difficult to extremely difficult depends on the table's type, size, and weight. Some additional factors such as the moving distance and the number of helpers you get will also determine, to a large extent, the difficulty level of the pool table moving task for you.
Size
Pool tables come in 3 different types of size: 7 ft, 8 ft, and 9 ft. This is kind of obvious, the larger the size of your table, the more difficult it will be to disassemble and move it to the new location.
Weight
Pool tables weigh between 600 lbs. and 1,000 lbs. Keeping in mind that the vast weight comes from the rock slates – each slate weighs anywhere from 150 lbs. to 250 lbs.
Moving distance
The price and efforts do not matter in this one. Whether you're moving your pool table to a new location within the same town or city, or to a new location that's located many, many miles away. Take the move distance into consideration in case you're thinking if you should move your billiard table with you.
Try to take this one a bit easy on you with the help of professional movers segmented to pool table removalists service.
Why should you choose a Pool Table Removalists Service instead of moving on your own?
Our pool table movers team will have handled many billiard tables before, so they know these tables differ depending on age and condition. The technique used to disassemble and reassemble the table differs from one to another and this is something that you may not realize when trying to do it yourself.
Our team of professional pool table removalists will also inspect the table before the move. They will be looking for current problems in the frames or joints and any cracks in the wood that may worsen during the pool table moving process. The pool tables removals Adelaide specialist will discuss their findings with you and take the precautions needed.
Quality of equipment we use
Billiard tables are meant to be disassembled and reassembled for transport from one location to another, so to do it safely, we use the right tools and equipment.
Before we begin the disassembling task, our team will make sure that we have A) a staple remover or a pair of needle-nose pliers, B) a set of flat-head screwdrivers, C) a power drill, D) a socket wrench, E) a carpenter's level, and F) a pair of safety goggles. Also, our squad has a moving dolly to move the super-heavy slabs of slate out of your home.
From dollies to flathead screwdrivers and padding blankets, professional pool table movers use the right tools to disassemble and reassemble the table. We are very well aware of all the small parts of a pool table and will store them safely for reassembly after the move.
Additionally, pool table removals specialists use specialized transportation trucks that hold pool tables and billiard tables in place and prevent movement during transportation.
Our Packaging service
A-Class Movers use premium packaging materials to pack all the parts of your pool table.
Soft packing paper for pool table pockets,  cardboard boxes for other pool table accessories like triangle and chalk, protective bags for wooden pool cues, furniture blankets to cover parts of rail, leg, and frame, etc.
From slate to screws all are wrapped up in good and strong packaging.
Our insured pool table removalists service
Just like pianos, pool tables are heavy and delicate. They reckon on several (and small) parts that can easily get damaged during a move. Professional pool table movers have the right insurance policy in place to ensure that you will be compensated fairly if something goes wrong.
What will be the cost of having our pool table removalists service?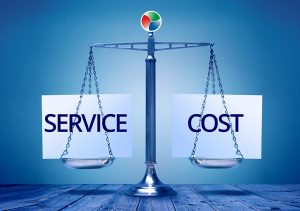 Generally, we all like to cut costs where possible, but when it comes to pool table removals or, taking shortcuts can cost you more in terms of time and resources. Moving a pool table requires skills that you may not have.
Our customized packages can be a great deal to you. Where you can easily add and eliminate the supplementary parts of our service to modify the service fees.
Try to get the job done right and have our expert assistance in a pool table removalists service at a reasonable price as soon as possible.
Always a less room for error with our pool table removalists service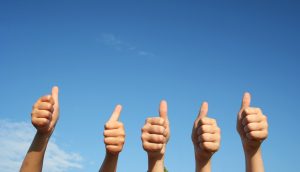 Our pool table movers team is expert in finishing their job on a good note.
We don't rush anything to make the work done in a short amount of time.
With the well-organized plan, our team is always ready to help you with the matter related to pool table removal.
For more details,

Call us on- 1800 849 008, Or

You can write us on mail- info@bestlocalremovalists.com.au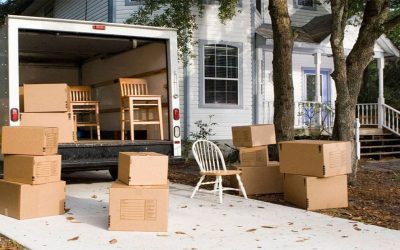 One thing that nobody can have control or power over is the weather. Sometimes weather can be unpredictable; one minute it is sunny and the other minute it is cloudy and all of a sudden the showers are here boom!!! And it's moving day. What do you do? Pray? Not. You...
read more