One thing that nobody can have control or power over is the weather. Sometimes weather can be unpredictable; one minute it is sunny and the other minute it is cloudy and all of a sudden the showers are here boom!!! And it's moving day. What do you do? Pray? Not. You don't have to be frustrated, there is always a way to move out. If you hire the removalists services for your house move then on a moving day at the time of rain professional movers are expert in protecting your belongings from water or from getting them wet.
A Class Movers
provides the best
moving house in the rain
service in Australia.
Moving day is difficult enough as it is with having to deal with bad weather. But you can't always have the luxury оf making an alternative. Since many people start preparing a month before the move, they can't be sure whether they'll luck out with a nice and sunny moving day. Or if they would be met with stormy, grumpy weather. So, the foremost thing that anyone could do is to prepare as best they can. The most essential part of this endeavour is to stay well informed. For this purpose, A Class Movers provides the best service of moving house in the rain in Adelaide, Australia.
Reliable tips for moving house in the rain
Just stick to our practical tips for moving house in the rain and you will stay on "dry land" throughout the whole moving process.
Check the weather forecast before moving house in the rain
Knowing what to expect might be half the preparation for some people. It is the first thing to do if the time of the year gives more problems than simple rain too. Check the weather forecast every day during the last week before the relocation. This will give you much time to make some additional preparations. Compare the forecast of two or more weather websites just to be sure.
Pack your belongings
Packing has to begin at least two weeks before the moving date. No matter what the weather has in store for you, your stuff has to be neatly packed and ready for delivery. This includes boxes, blankets, tape, labels, bubble wrap, stretch wrap, and anything else you can think of for additional protection of your items.
Never leave a moving box open, no matter what it may contain. Also, fill all gaps of boxes with crumpled paper or spare clothes. The snuggly the items are, the more they are better inside a box. Also, if you don't believe in cardboard boxes, you can always opt for plastic or even laminated ones.
If you're not hiring professionals to pack for you, there are a few important rules of packing:
The heavier the stuff, the smaller the box; lighter things go in bigger boxes;
Always label the moving boxes: list what is its inside; put a sticker if it is fragile; paste a sticker if it's critical for the item not to get wet; put a label to indicate which side is up;
Wrap artwork in the plastic wrap;
Pack artwork in the plastic wrap;
Wrap stacks of hanging clothes in plastic bags to keep them away from getting wet;
Pack furniture in moving blankets so it doesn't get scratches; then wrap them with tape, so that the blankets stay in place; finally, use plastic wrap to protect them from the rain;
Wrap or pack cardboard boxes with lots of tapes to make sure their durability; then, wrap with stretch or plastic wrap to protect them from moisture;
The most important item that requires to stay dry at all costs is the mattress – don't spare the stretch wrap on that one;
All documents, money, and jewellery should be with you at all times:
Protect your family
The safety of your family (and the movers, if you decided to hire some professional help) is of utmost importance. Here are some important things to remember:
Wait out to see if the rain is going along with thunder and lightning
Thunderstorms are more dangerous when you have to drag large metal items. Even if you are late, wait for the thunderstorm to pass before proceeding with the relocation.
Use proper gear
Since you'll be pulling heavy items, it is good to wear working gloves so you don't injure your hands. Additionally, you'll require a raincoat and rubber boots to keep yourself dry and to avoid slipping.
Use cardboard cutouts to walk on
Make a way of cardboard from your inner room to your truck and walk on it as you do your back and forth trips. Not only will these stop slipping accidents, but you also won't have to track mud into the house, either. It is also a good idea to hose some of the mud away from the front yard to make sure your safety. This should also be done when unloading your stuff into the new house.
Check your property before leaving
Before locking the door of your house and boarding your car, give your house a final check. Ensure that nothing is leaking and that the power supply is cut off. Storms can be unpredictable.
Drive carefully
Everyone knows not to drive in a serious condition, but here you also have to think about the state of the road. Drive slowly and cautiously.
Do not be in a hurry
Many accidents occur when people are too impatient to reach their destination. To avoid that, ensure that the move is your only work for the day in the rain.
Insurance is a must
Insurance comes with any reliable moving company, and it is the best thing you can have when your relocation takes place during risky weather. The instances of something being dropped or smashed during such a scenario can rise dramatically.
The possibility of a family member getting injured is also increased. Insurance will be expensive, but investing in it will relief you from a lot of headaches and will give you some peace of mind.
Use Professional packing services
If you are expecting that there will be showers on your relocation date or if you are moving during the raining season, you can hire the services of professional packers or a moving company. A professional packer will help you prepare your belongings or stuff for shipment. They have the technical know-how and quality packing materials required to keep your items dry and safe in the rain. You can rely on their expertise and experience to take care of your belongings in the best possible way during your move.
Protect your boxes
Use well built professional removalists boxes or waterproof boxes to pack your belongings in. Purpose-built moving boxes are constructed to be long-lasting through any weather conditions whether its rain or shine.
You can also use strong plastic tubs for packing which are great for belongings you want to keep in your garage or shed for long term storage.
Don't be afraid to use a lot of tapes to securely seal the moving boxes. Be generous with tape especially on the bottom for heavy boxes containing books and fragile items to prevent the bottom from collapsing. Wet weather can cause the tape to weaken so check the box seal multiple times.
For moving boxes containing items such as electronics, mark on the box 'do not get wet' so the removalists know to be extra careful with those boxes in the rainy weather.
More advices
No matter if you hiring a moving company, or if you're doing the move yourself, rain typically slows down any plans you might have for the moving day. So, expect delays, and try to keep calm.
Regardless of how much precautions you took to keep your house mud-free, it will get dirty. So, ensure to have a labelled box of cleaning supplies closeby.
Your moving boxes might still weaken from being carried in the rain, despite the careful wrapping or packaging. Still, you can avoid their disclosure to the rain by parking closer to the entrance of the building. It is a good idea to manage this possibility well in advance. You will also have to consider the size of your truck and the amount of time you can keep it in the parking space.
Moving house in the rain can be a big challenge, but by following the tips given above, much of those troubles can be reduced. You should not feel bad, just because the weather instantly changed on your move day. Cheer up!! Your move can still be done seamlessly with A Class Movers professional packers. A Class Movers provides the best moving house in the rain service in Adelaide at a reasonable rate.
For more details,

Call us on- 1800 849 008, Or

You can write us on mail- info@bestlocalremovalists.com.au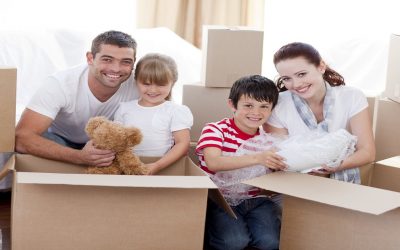 Moving a house can be hectic and frustrating for any normal individual, especially when you are relocating to another state. The successful relocation involves proper planning and coordination with moving companies who can help you in moving. It takes a lot of time...
read more